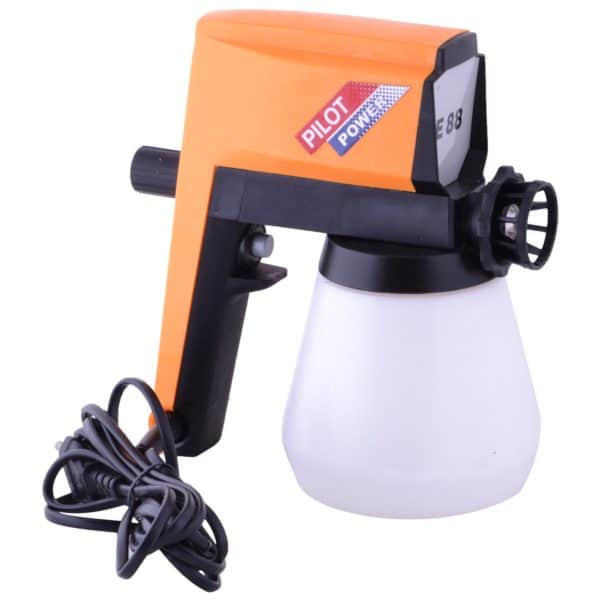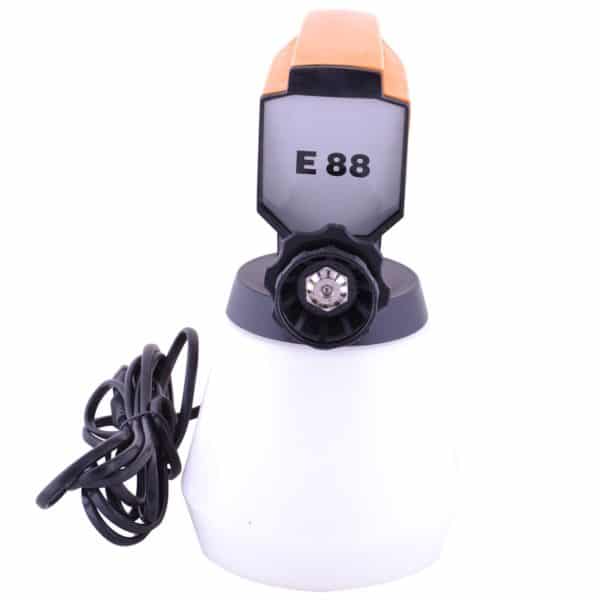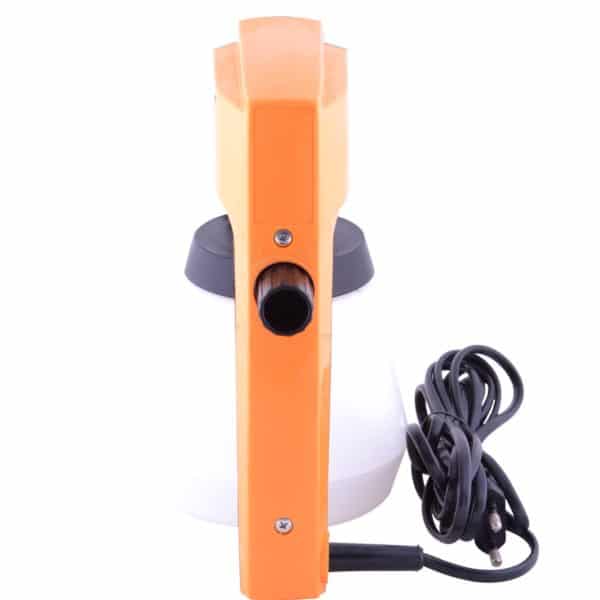 Pilot E88 Airless Electric Spray Gun New
₹3,165.00
Application: Sanitising, Insecticide, Photography, Furniture, Garage and Preservatives etc

Simple design hence convenient, stronger pump giving efficient performance
Uses superior valve design for excellent atomization. No need of compressor. Plug in & spray
FREE SHIPPING on all orders in India
GST Invoice on all orders
All prices are inclusive of GST
100% New & Original Products
Worldwide shipping available
Pay with Credit/Debit Card, Netbanking, Wallet & UPI
Description
Pilot E88 Airless Electric Spray Gun Hsn:8424
Overview
InchTools brings to you Pilot Electric Spray Gun E88, a premium quality spray gun that delivers an outstanding performance. Available at a budget friendly rate, this spray gun is packed with great features and has a strong built.
Important Features
This durable spray gun is made of super quality material and guarantees long lasting usage. The spray gun has a powerful motor of 65 watt rated power. It requires an operating voltage of 220-240 volts. Because of a robust pump, the spray gun works efficiently. This spray gun has a perfect finish and comes in yellow and black color.
Performance
This electric spray gun is very easy to use. You need to just plug in the spray gun and spray. The spray gun has a comfortable grip which makes it easy to handle and use. This spray gun is an ideal choice for personal as well as professional use. One can use it for sculpture painting, housekeeping, spraying insecticides and disinfectants during gardening and for various other spraying needs.
Applications :
Sanitizing
Furniture
Photographers
Sculpture Painting
Garages
Insecticides
Preservatives
Housekeeping
Technical Data :
Max. delivery rate (test liquid : water) lit/min: 0.26
Rated power W: 65
Voltage V: 220-230 / 110
Frequency Hz: 50-60
Pressure max. (bar): 150
Container holds (cu. cm.): 800
Weight: 4kg (Approx.)
Noise level dB: 90/95
E-88 Nozzle Selector Chart :
For oils, washes(mm): 0.3
For thin flowing enamels (mm): 0.4/0.5
For primers, base-coats, thick flowing enamels (mm): 0.6/0.7
For general purpose tips (mm):  0.8
For medium viscous material (mm): 1.0/1.2
Specifications : 
Model no : E 88
Product type : Power sprayer
Brand :  Pilot.
Additional information
| | |
| --- | --- |
| Brand | |
| Country of Origin | India |
| MPN | 88000 |
Only logged in customers who have purchased this product may leave a review.